On Sunday afternoon, patrons of the Curtis Memorial Library were treated to a special performance by the Piti Theatre Company on the plight and importance of honey bees, To Bee or Not To Bee.
The event was co-sponsored and organized by Friends of Merrymeeting Bay and featured the three member cast in roles of farmer, pesticide salesman, neighbors, GMO corn, government bee expert and more.
Bringing awareness of honey bee threats and bees importance to us, the cast, using music, song and dance, actively involved audience children starting from a place of protest, in finding and enacting creative and hopeful solutions.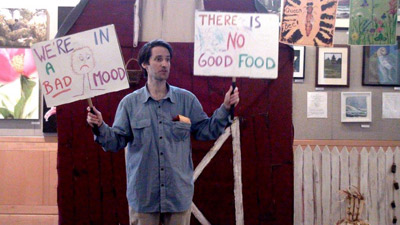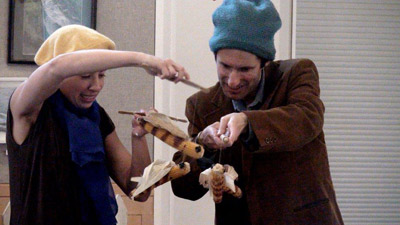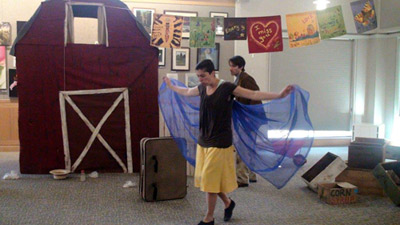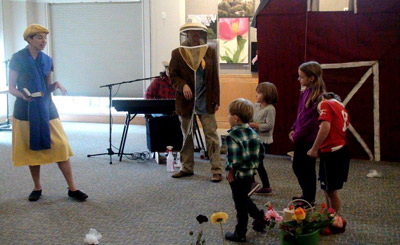 Photos: Ed Friedman

Contact: Ed Friedman, FOMB 666-3372
Jon Mirin, Piti Theatre 413-339-4569